Home
»
Iphone Cases
» Speck Products CandyShell Inked Luxury Edition Case for iPhone 6 Plus/6S Plus – Retail Packaging-Shimmering Rose/Cabernet Red


Reg. Price $ 54.95
Sale! 36.99
* Discount only for limited time, Buy it now!


"This Best Selling
Speck Products CandyShell Inked Luxury Edition Case for iPhone 6 Plus/6S Plus – Retail Packaging-Shimmering Rose/Cabernet Red
Tends to SELL OUT VERY FAST! If this is a MUST HAVE product, be sure to
Order Now at Amazon.com
to avoid disappointment!"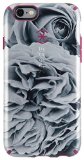 Custom-designed for iPhone 6 Plus and iPhone 6S Plus
Speck's Candy Shell with an innovative lead glaze and matte finish incorporated into the pattern to yield a lush look
Candy Shell's law pattern – two layers of insurance in a singular square construction, soothing cushioned interior and hard outdoor shell.
Stunning graphics are essentially engrained into the case, not layered on top, for long-lasting brilliance
Metallic finish won't empty the battery on your phone by interrupting phone's vigilance strength
Speck's Luxury Edition Inked cases move together superb designs with sleek materials for top-quality box building a whole featuring high-res, wraparound graphics. Our high-tech copy routine transfers shining 300 DPI graphics onto the box but distorting the picture or inspiring the HD quality. An innovative lead and matte finish give the box a sleek glaze with 3D-like goods that burst off the case. Plus you get the same patented, military-grade protecting pattern of Speck's classical Candy Shell, featuring two layers of insurance in a surprisingly slim case. A hard-shell extraneous guards opposite impact, while a soft, rubbery interior and reinforced corners catch startle from bumps and drops.

List Price: $ 54.95
Price: $ 36.99